Description :
TYASuite Cloud ERP software is an all-in-one solution to automate and digitalize your business processes and eliminate the hassle of manual processing. With integrated modules for Procurement to Pay, Vendor Management, Inventory Management, Asset Management, Sales, Finance and Accounting among others, the TYASuite Cloud ERP solution leaves no stone unturned.
Product & Services :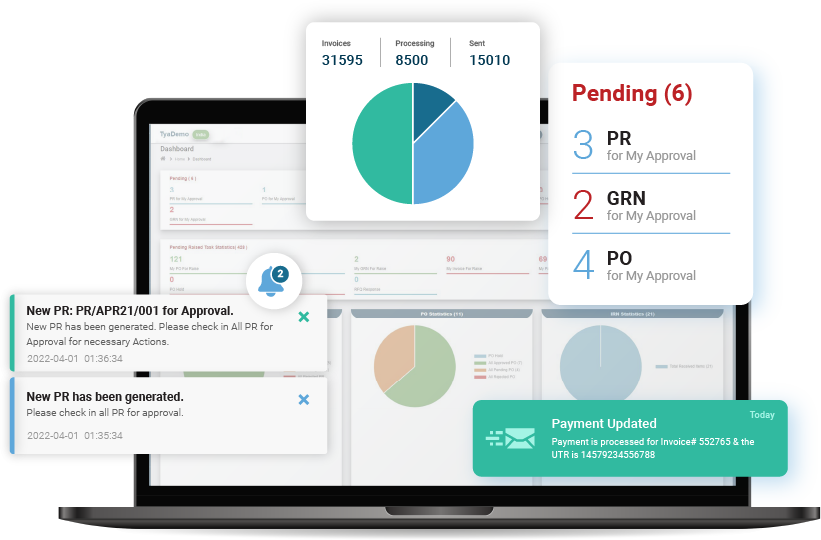 If your business is in need of cloud-based procurement software, then TYASuite is for you. We have automated the entire supply chain management admin so all you have left to do is create purchase orders, weigh contract negotiated prices and terms, manage revisions to documents, and process non-manual supplier invoices.